Thank you to this week's presenter: Mayor Phil Goode
Written by Jane Anne Shimizu, Edited by Lisa DeLeo
Prescott's Mayor Goode shared his State of the City address. He touched on the City's financial health, council members, initiatives and thriving businesses in Prescott.
Prescott has 27 boards and commissions. Phil is starting an ad hoc committee on Water Management Policy. They will update the general plan every 10 years and the next update is in 2025.
He reported "We are transitioning City leadership among our recently elected officials" and introduced council members Jessica Hall, Eric Moore, Steve Sischka, Brandon Montoya, Mayor Pro Tem Cathy Rusing and Clark Tenney.

The following has been quoted from Signals AZ " Prescott's Mayor Goode's State of the City" on 2.1.22 written by Staff:
Where We Are Now
The City of Prescott's financial health is strong. We are on track to pay down the PSPRS unfunded liability as early as this year-end, which would be several years ahead of projections. In spite of the disruptions caused by the pandemic, the City's gross taxable activity is up from the same period last year. Also, the U.S. Supreme Court's Wayfair Decision, which allowed local jurisdictions to collect sales tax on online purchases, have also bolstered the tax income for the City.
Prescott Regional Airport continues to thrive and grow. Last year, we officially recorded 311,342 aircraft operations, making Prescott the nation's 18th busiest US airport, and third busiest in Arizona. Plans continue for the extension of the Commercial Service runway. Multiple flight training institutions are planning improved facilities and equipment for pilot instruction at the airport, as they respond to the ongoing commercial pilot shortage.
Where We Are Going
There are several initiatives for the City of Prescott in the year to come. As you know, we are moving into a new City Hall building at 201 N. Montezuma. We hope to be fully moved in by early 2023. There is a request for proposal, for purchase and redevelopment of the current City Hall site. We will seek to fill key vacancies within our City leadership, including City Attorney, Fire Chief, and a few others. Public safety is a critical aspect of our government's responsibility to its citizens. I have directed staff to review possible new locations for public safety facilities around the City, to meet the demands of our growing population. We will continue with master planning of the North Prescott area, and revitalization of the Granite Creek Corridor.
Some Good News
Prescott's business climate is robust. Council recently finalized a lease agreement with Cutter Aviation, for management of the Fixed Base Operations (FBO). Cutter Aviation has an excellent track record of service around the southwest, and it will be a great addition to Prescott Regional Airport. FedEx Ground has begun work on a 200,000+ square distribution facility near the airport. Commercial developer Kiernan West LLC. acquired the property from the City of Prescott following a public bid process, and will develop the facility on behalf of FedEx Ground. This will provide quality jobs and will make Prescott a shipping and logistics hub for the region. Espire Sports is completing construction in the former Sears building at Prescott Gateway Mall. This indoor facility will feature a 100,000 square foot facility including pickleball courts and a number of other athletic activities.
In summary, the City of Prescott is financially strong and preparing for a number of new initiatives that will take us into the future. Local companies and investors are choosing Prescott, adding jobs and attractions that will keep our economy growing and strong. I look forward to the year ahead, and I hope you do too.
Phil Goode, Mayor City of Prescott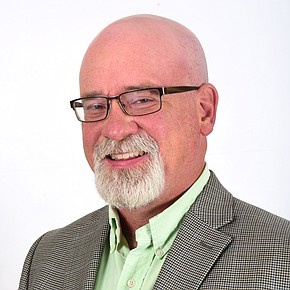 Welcome returning Sunup member Tim Wiederaenders
We welcome returning member Tim Wiederaenders. Tim is a Senior News Editor for the Prescott Daily Courier.
You're Invited to a Fireside Chat 3/26/22 @ 4pm
The Membership Committee will be hosting a Fireside for all new-ish members on Saturday, March 26th 4pm at Laura Vanderberg's house (4215 W. Marlow Road, Prescott 86305- about 2 miles north of Outer Loop Rd. off Williamson Valley Road), about 25 minutes from downtown.
This will be an evening of shared fellowship (spouses are welcome!), with a short program by some of our more seasoned SunUpians, that illustrates the big picture of Rotary along with all the different opportunities to be active in the club (committees and so forth) and more.
Bring a dish to share- appetizer, dessert, or main and your preferred beverage.
We'll have hotdogs and s'mores over the fire as well.
Please RSVP, if you haven't already to Laura Vanderberg, laura@newtonservicesconsulting.com
Looking forward to seeing you the 26th!
Looking Ahead:
"Rotary Week of Service." Our efforts to provide assistance continue throughout the year, and we invite you to join us as we conduct community service projects throughout our communities, our state and the world!
Mike Fann Community Skate Park Clean up
Christy Manning announced that the Prescott Rotary clubs will be cleaning up the Mike Fann Community Skate Park
When: Saturday April 9th : Time TBD
Where: 799 East Willis St. #701, Prescott, AZ 86301

All Vets Memorial Clean up
When: Saturday, April 23rd at 8AM
Where: Prescott Courthouse Square
Ken Lain will join us with new plants, bark etc. and the county is replacing the drip system.
Interact Sponsored Community Canned Food Drive
A collaboration of all three Prescott Rotary Clubs, the Prescott High and Bradshaw Mountain High Interact Clubs, and the Silver Wings Rotaract Club at Embry Riddle
When: April 22-24th
Where: Stay tuned for details
The Rotary District Conference Committee is asking us to save the collected goods for use at the District Conference, being held on May 13-14 at the Prescott Resort.
Registered conference attendees divide into 18 teams to create one of the 18 holes on a Put-Put Golf Course with the canned goods out on the resort's patio.
Prizes will be awarded for the best team-designed holes, and the 18 teams will have the opportunity to then play Put-Put Golf through this unique temporary course before the food items will afterwards be trucked to the local food banks. Fun!
District 5495 annual District Conference at the Prescott Resort & Conference Center.
Two days of fun, inspiration and socializing. Visit the district website for a link to registration and hotel room reservations.
VA Flag Pole Clean Up
Christy Manning announced that the Community Service Committee will be hosting a Flag Pole clean Up at the VA
When: Friday, May 13, 2022: Time TBD.
Where: 500 AZ-89, Prescott, AZ 86301