Mexico USA Friendship Conference and Global Grants Exchange 2022
Written by Todd Clancy
The 2022 Mexico USA Friendship Conference and Global Grants Exchange concluded last week.
This yearly conference produces global grant projects in every area of focus, utilizing funds pledged from individual clubs and millions of dollars in matching funds from The Rotary Foundation.
We launch high impact projects that are implemented in Mexico, the USA and all over the world.
This year Sunup Rotary is pledging funds to the following four humanitarian aid projects.
More details forthcoming but here is an overview:
Children's Burn Unit
Improvements and updates for equipment
Puebla Campestre Real, Mex.
$1000 pledge
Visual Health in Guerro
Surgeries and treatment for glaucoma and cataracts
Guerrero, Mex.
$1000 pledge
Rainwater Catchments
Providing 400 rain water catchments to supply filtered and purified water to 160 families (800 inhabitants).
Cuernavaca, Mex.
$500 pledge
Rehabilitation of Bathrooms, Showers, and Drainage at Orphanage #20
Remodel and fix bathrooms; provide drinking water purification system
Tierra Caliente Altamirano, Mex.
$500 pledge
For more information contact Kevin Pitts – kpitts@stratoswp.com
Prescott Landmark Closing - Volunteers Needed
This just in from Sunup Member Greg Raskin:
"I am running a
"Going out of Business Sale" starting on Wednesday 11/9
. I am looking for some help at the store to run the sale."
Please call Greg's cell: 928-710-4886
For over 71 years, Raskins Jewelers has been one of the most trusted names in jewelry in the Prescott region. We are a well-established jewelry store that has grown with our community from a small store to a multiple brand jewelry retailer.
110 W. Gurley Street Prescott, AZ 86301
November 11th Veterans Day Parade
You are cordially invited to participate in the Annual Veterans Day Parade to be held on the Prescott Downtown Square, Prescott, Arizona, on Friday, November 11, 2022.
The pre-parade activities will start at 10:30 a.m. and the parade is scheduled to start at 11 a.m.
The theme of this year's parade is: "Vietnam Veterans: To Those That Served and The 58,479 That Never Returned. Remember and Respect."
We have flags to hand out! Thanks Bob Keys for cutting the stickers! Everyone will be stickering the flags next week.

Rotary Arizona Blood Drive Wednesday, November 30th
Wednesday, November 30th 9am-2pm
Prescott Area Shelter Services' Fundraiser Festival of Trees November 17-19th
At the Sam Hill Warehouse, November 17-19. See website for times.
232 South Granite Street, Prescott
https://festivaloftrees-prescott.com/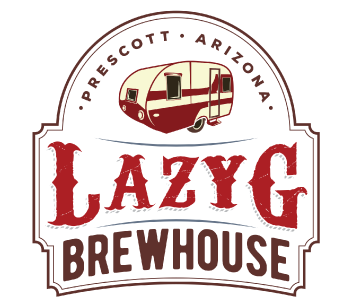 TRI CLUB Prescott Rotary Social Monday, November 21st
All Prescott Rotary Clubs will join at the Lazy G
Monday, November 21st
Happy Hour from 3p - 6p
220 W Leroux St, Prescott, AZ 86303
The Cardinals play the 49ers in football, and it's a great excuse for us all to get together!
Tis the season!
Holiday Parade Saturday, December 3rd
All three Rotary clubs will participate in the parade together: Saturday, December 3rd 1:00 - 3:00 PM
Look for more details to come.

Holiday Party Wednesday, December 7th
Has been reserved for Wednesday, December 7th!
Rotary, Ukraine Friends Deliver Ambulances
Art Harrington shared this update from the "Rotary In Review" newsletter and the amazing work that is bring done through The Rotary Foundation.
Rotary and Ukraine Friends have joined together to provide a convoy of 40 ambulances for Ukrainian officials to help deliver life-saving aid to those injured by the war.
The $600,000 initiative, $300,000 of which came from a Rotary Foundation disaster response grant, was the first joint project between the two organizations after a July agreement to collaborate.
Rotary members are also working with Ukraine Friends to rehabilitate two schools in the Bucha region damaged by shelling.
Read more about this initiative and the ongoing partnership to help the people of Ukraine.
Sunup Rotary Club Foundation Donation
Here is a link to make donations to the foundation. This account is different than the club account for payment of meals and dues.
Looking Ahead
Double Down Casino Night Saturday, March 11th
Embry Riddle Gym will be the location of the Double Down Casino Night Event.
Double Down Planning is in full swing! Committee sign up!
Get Involved it will be fun!
See Chelsea for more info on how to participate.
Meeting Notes